Save 10% on all Massage Gift Certificates
Looking for that special gift? Save 10% on all Massage gift certificates purchased in the month of December. We provide 6 different types of massage (e.g. Therapeutic, Thai, Prenatal, etc.) and each massage is customized to the needs of the patient. For more details on our massage types, click here.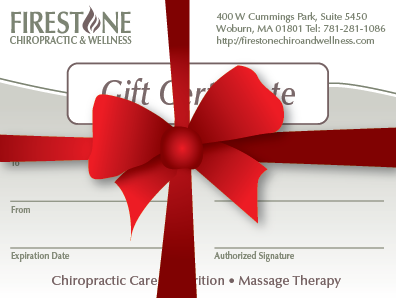 There is a limit of 3 (three) gift certificates per person and gift certificates cannot be redeemed the day that they are purchased or combined with any other offers.