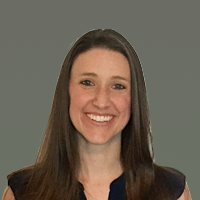 Dr. Elise Hamilton is originally from California where she earned her Bachelor of Science degree in Kinesiology from California State University, Fullerton. She then went on to graduate with honors from Life Chiropractic College West. With a passion to serve pregnant women and babies, Dr. Hamilton took extra courses specializing in techniques to care for them. She is qualified in caring for patients of all ages, ranging from newborns to seniors, with specific gentle chiropractic.
Dr. Hamilton understands that the body is an entire unit that is connected, and thus needs to be evaluated as a whole. As each person is different, Dr. Hamilton uses a variety of techniques to make a specific care plan for each individual. She strives to create an atmosphere that allows her patients to be as comfortable as possible as they reach their health goals.
Dr. Hamilton lives an active life with her husband Ryan and their daughter Liv, by exploring New England and finding good food. She also enjoys running and traveling whenever she gets the chance.